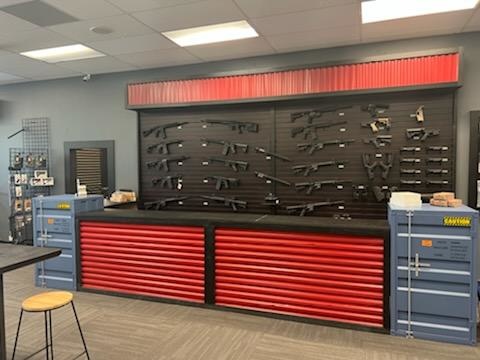 Swannys Guns & Gear is the newest gun shop in El Paso County, Colorado. We specialize in long-range precision and competition firearms for PRS, 3gun, and handgun. If it is special we can get it.
One of Swannys Guns & Gear's great features is a real-time e-com site with our inventory in the store. You can shop online and then pick it up at your convenience.
Swanny has years of long-range competition under his belt and beard to help you source your long-range precision firearms and accessories. He can also guide you to the winningest products used by today's top PRS shooters. 
If you are in the Fountain or Colorado Springs area stop by the shop at 6720 Camden Ave, Fountain CO 80817, or visit swannysguns.com
Located at: 6720 Camden Blvd, Fountain CO 80817
Business Hours: 
Monday: 10am - 6pm MDT
Tuesday: 10am - 6pm MDT
Wednesday: 10am - 4pm MDT
Thursday: 10am - 6pm MDT
Friday: 10am - 6pm MDT
Saturday: 10am - 4pm MDT